NEW TRACK for XMAS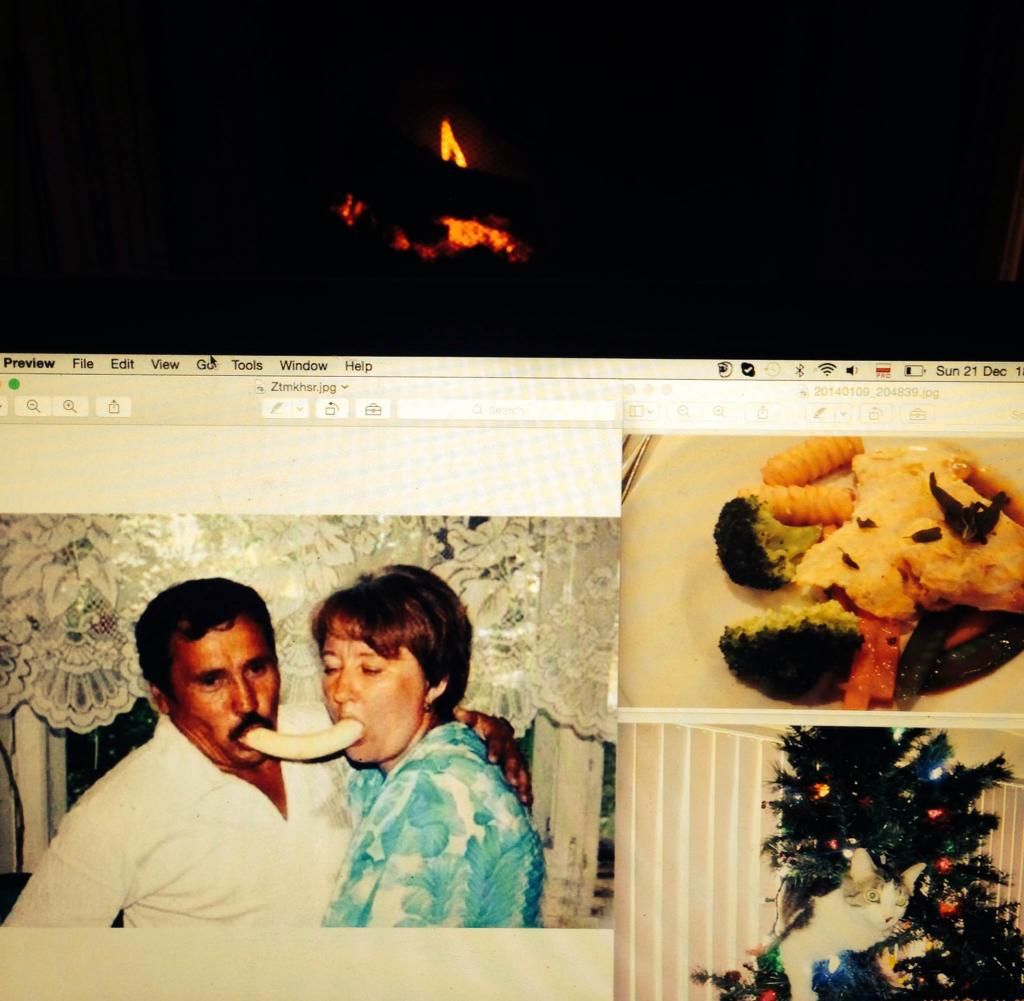 THE MONSTROUSLY TALENTLESS XMAS PIG by Candi
All the spermy good stuff, the ectoplasmic, cloudy merengue starts seeping out uncontrollably at some point between getting dressed that morning and putting my foot inside the car. I arrive in absolute vacuum. Dried up of all possible joy and vastly hungry. I go directly into the kitchen to assess the menu. There is the plate with veal that excites me, I look desperately for the potato pure tower, but there will never be any, the veal scallops go along with boiled potatoes. Depression. Olives. I am seated in an armchair and brought up pierogi, sausages, wodka, veal, potatoes, salad, olives, wine, butter, bread, pierogi, wodka, cake with poppyseed, pasta with poppyseed, why? Why pasta with poppyseed? I am as fat as the couch I'm sitting in, got folds and flabs drooping down, I'm old, oily and adultish, but I cry bitterly like a crappy baby, cause I want my potato pure tower that I can mold with my hands like Richard Dreyfuss in "Close encounters of the third kind"!! You always scream in Xmas, why?! They ask me nicely. They are pissed off cause I'm fat and I'm screaming again. I'm not coming down here anymore. I threaten them. Then suddenly a random neighbour dressed up as Santa walks in through the door. The kids go crazy. Their spermy insides are all bubbly and warm. I get my bulldozer body up from the hole I'm in and advance towards him with my arms stretched out. I grab him by the neck, we fall flat on the floor and I strangle him till I fall asleep on his chest.
(POTWORNA) ŚWIĄTECZNA ŚWINIA BEZ TALENTU (translation by Agnieszka Murawska)
Cała ta spermiczna błogość, ektoplazmiczna, mleczna pianka nagle zaczyna ze mnie wyciekać, gdzieś pomiędzy porannym ubraniem się a wsadzeniem nogi do samochodu. Na miejsce przybywam w całkowitej próżni. Wyzuta z wszelkiej radości i wygłodniała. Idę prosto do kuchni, by ocenić menu. Moje podniecenie wzbudza półmisek cielęciny, rozpaczliwie szukam wzrokiem kopca ziemniaczanego puree, ale nic z tego: eskalopki cielęce podają z ziemniakami z wody. Dół. Oliwki. Sadzają mnie w fotelu i przynoszą pierogi, kiełbasę, wódkę, cielęcinę, ziemniaki, sałatkę, oliwki, wino, masło, pieczywo, pierogi, wódkę, makowiec, kluski z makiem… dlaczego? Dlaczego kluski z makiem? Jestem gruba jak kanapa, w którą się zapadam, zwisają ze mnie fałdy i zwały, mam tłustą cerę, jestem stara i niby-dorosła, ale płaczę gorzko jak zafajdany osesek, bo pragnę ziemniaczanego puree, z którego mogłabym ulepić wieżę jak Richard Dreyfuss w "Bliskich spotkaniach trzeciego stopnia"!!! Dlaczego w każde święta musisz się wydzierać? Pytają grzecznie. Wkurzam ich, bo jestem gruba i znowu wrzeszczę. 
Już tu więcej nie przyjadę! Tak się wygrażam. Nagle do domu wchodzi jakiś sąsiad przebrany za Świętego Mikołaja. Dzieciaki szaleją. Ich spermiczne wnętrza ciepło i wesoło bulgoczą. Dźwigam swoje cielsko buldożera z wgłębienia w kanapie i sunę ku przybyszowi, wyciągając ręce. Łapię go za szyję, padamy z hukiem na podłogę i zaczynam go dusić, aż zasypiam mu na piersi.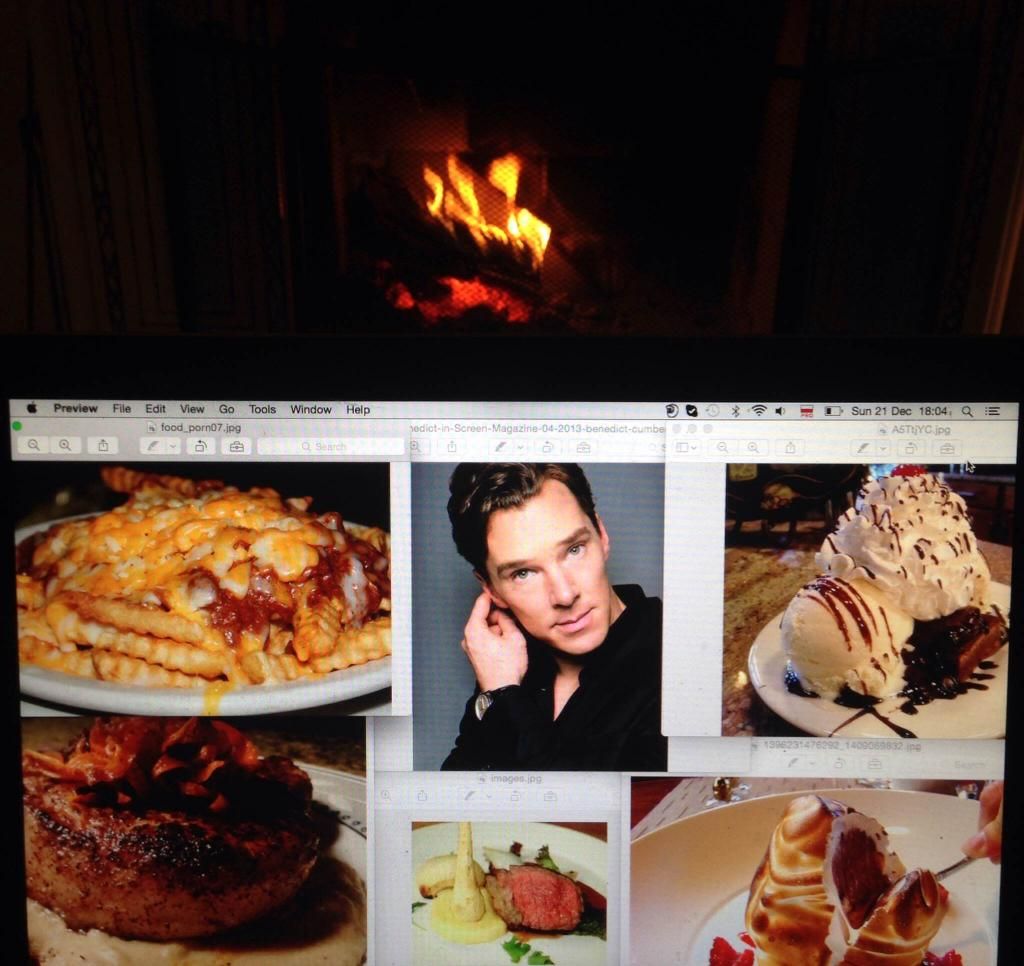 DZIK (Marcin Masecki solo, Pictorial Candi, DEERHOOF)... February 14 2015

Pictorial Candi is the pseudonym of off-kilter Argentinian songstress and writer Candelaria Saenz Valiente. As Pictorial Candi she has released a first album called "Eat your coney island" in 2012 and a second one which will be out in November 2013 called "Drink", which is an actual DIY bottled drink with a download code at the back of the bottle's label. Both albums somehow suggest the same imagery: a peer in an old holiday resort. They are both highly romantic albums, not in a love sense, but in a more 80's reminisce sense. These are mixed tapes of the wildest generic spectra.
The Pictorial Candi band has played at The Great Escape Festival in Brighton, played along Sean Nicholas Savage, and opened up for R Stevie Moore on two occasions. He wrote: "You, my friend, are the best there is."
She has been known in Poland before as the lead vocalist in Paristetris, a Warsaw based band who's music has been associated to Deerhoof, Melt Banana, Mr. Bungle and japanese punk.
In the last four years she's released two albums with Paristetris and with them, since, has played *(scroll down for the ever growing list of places footnote) with Fred Frith in Warsaw 2011 and with Eddie Stevens (Moloko, zero 7) in Open'er and in Warsaw.
She is, aside from her musical career, the author of the novel "El Infierno de Orfeo Blaumont" and a book of short fiction: "Huésped Huésped". Currently she is the Literary Director of Acuático, a small argentinian publishing house.
Her most prominent invention is the Ebertonium Candelaria, an electrical, polyphonic synthesizer based on tuned light bulbs.
*Open'er Festival and in Off Festival, in Poland; in Eurosonic Festival in Groningen, NE; in SKIFF Festival in Saint Petersburg; in Villa Reykjavik, Iceland; Villa Tokyo, Japan; toured Poland, played in Germany and Brazil; in Buenos Aires, Kiev and in the south of France.
Instrumentation
Candelaria Saenz Valiente - vocals, guitar
Marcin Masecki - synth
Małgosia Penkałła - Guitar, keys, vocals
Tom Pop - Drums
Discography
Pictorial Candi "Drink" LP, Lado abc 2013
Pictorial Candi "Eat Your Coney Island" LP, Lado ABC 2012